Agilis Licensing Solutions vs the Competition

Agilis differs from other software licensing companies. We believe we offer the finest and highest-business-value commercial license management solutions available in the industry, and we back our solutions up with excellent technical support. Software license management is what we do and the only thing that we do. In every category, we surpass many of the leading solutions other software licensing companies have on the market today. Just take a look for yourself below:
License Models
Basic product activation
Basic floating licensing
Basic trial licensing
Advanced product activation
Advanced floating licensing
Advanced trial licensing
Complex License Configurations
Programing Languages
Native Java
Multiplatform C/C++ (standard platforms)
Multiplatform C/C++ (non-standard platforms)
Basic .NET
Native .NET
Integration
Single application integration for all licensing scenarios
Basic back office integration
Cloud ecosystem fit (advanced back office integration APIs)
Deployment
Flexible license server deployment options
Cloud service based product activation
Cloud service based floating licensing
Cloud service based enterprise license pools
Cloud services provided by licensing vendor
Operation and Analytics
Basic reporting
Expiring-license reports
Real time alerts
Basic auditing
Online auditing and reporting
Agilis Vs Software Licensing Companies: Licensing Models

In addition to the flexible compatibility we offer at Agilis, we also are constantly striving to offer the most capable solutions for the most common licensing scenarios. Below you can quickly see how we compare to our competition with product activation and floating license solutions or you can get a more detailed look at our product activation and floating license capabilities.
Online activation
Online deactivation
Self-service offline activation
Secure Self-service offline deactivation
Automatic node locking
Leased activation
Anonymous-user activation
Enterprise license pool
Internet-hosted activation
Redistributed-server activation
Single application integration for activation and floating licensing
Support Native Java applications
[y]
[y]
[y]
[y]
[y]
[y]
[y]
[y]
[y]
[y]
[y]
[y]
[y]
[n]
[y]
[n]
[y]
[n]
[n]
[n]
[y]
[n]
[n]
[n]
Conventional LAN-based floating license
Secure from concurrent-user oversubscription
Non-secure offline commuter license
Secure offline commuter license
Redistributed license server
WAN-hosted floating license server for global enterprises
Internet-hosted floating license server
Named-user floating license model
Multiple/hierarchical floating license pools per license
Complex license configuration
Real time visibility into customer license usage
Real time alerts
Concurrent-usage sampler for analysis
Comprehensive online reporting and analytics
Offline reporting and analytics
Scalable to millions of concurrent-user licenses
Single application integration for activation and floating licensing
Support Native Java applications
[y]
[y]
[y]
[y]
[y]
[y]
[y]
[y]
[y]
[y]
[y]
[y]
[y]
[y]
[y]
[y]
[y]
[y]
[y]
[n]
[y]
[n]
[y]
[n]
[n]
[n]
[n]
[n]
[n]
[n]
[n]
[y]
[n]
[n]
[n]
Learn More About All Our Licensing Solutions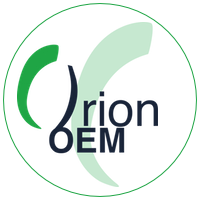 The Orion OEM solution is a packaging of the Orion network licensing platform as a product. It is most appropriate for you if you prefer to host and redistribute the Orion server, and / or you have significant customization needs or extraordinarily high capacity requirements.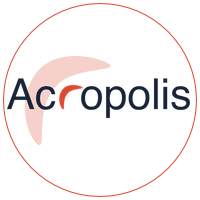 The Acropolis solution is the Orion OEM license combined with hosting of the Orion server by Agilis. Acropolis solves the problem of eliminating server downtime risk, operating expenses and infrastructure costs associated with operating a license server.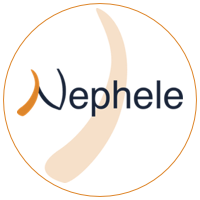 Nephele is an affordable and elastic hosted Orion licensing service that is offered on a monthly subscription plan. Nephele enables a startup or small business ISV to start with an inexpensive payment plan and seamlessly scale up as market share grows.