Our Enterprise-class Software Licensing Service Is Now Available As An Affordable SaaS Solution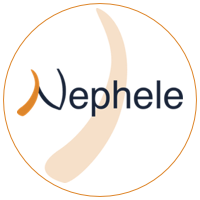 February 17, 2014: We are excited to announce the general availability of Nephele, our latest software licensing solution.
Nephele is an affordable monthly subscription based hosted SaaS licensing service, with no minimum commitment. Nephele is built on top of the same comprehensive Orion Network License Platform that leading software and system vendors worldwide entrust with for meeting their sophisticated licensing requirements. Nephele is hosted by Agilis Software at a Tier 1 data center for maximum security and high availability.
Nephele pricing starts at US$195/month and scales with your business as your licensing capacity requirements grow. This is a first in the industry, as there are currently no licensing solutions available that provides the full range of software licensing capabilities at a low price, while at the same time having the ability to seamlessly scale with your business, all with the press of a button. Find out more about the Nephele Software Licensing Service or sign up for a free trial below.
Sign Up for a Free Trial Now